Success Stories – new draft
Productivity and Leadership Success Story
Jim is a medical director at a large city hospital, with his time split between leading a team of physicians and working with his own patients. Work was fulfilling, but he often felt overwhelmed, with his attention divided among too many administrative demands without a defined structure. Sometimes, Jim felt as though he were at the center of a tug of war between meaningful work and necessary tasks.
We identified three areas where Jim could benefit from making strategic changes: eliminating email overwhelm, creating focused time for productive work, and modifying his team leadership tactics.
EMAIL
Jim's inbox was overflowing. With more than 1000 unread messages, it often seemed like nothing ever got resolved, and email overwhelm kept him up at night. Modifying Jim's time, effort, and email systems so that he could focus on high-priority messages was crucial.
Two tweaks immediately reduced the backlog of non-essential inbox items. First, Jim implemented the "Rules" function in Outlook to flag email that could bypass the inbox altogether. For example, subscription newsletters he enjoyed, but which didn't need to be addressed immediately, could be directed straight to a "to read" folder so Jim could review them at his convenience and not distract him from more urgent or important messages. With a few simple keystrokes, we also moved obsolete messages out of the primary inbox into folders for each appropriate prior year. These two solutions meant that most of Jim's inbox was timely and pertinent.
We also addressed Jim's email mindset, which had hampered his productivity. Previously all emails felt equally vital. With grit, Jim let go of the sense of urgency in replying to non-critical emails and adopted a new mantra: "If it becomes important, it will come back again." He also applied the 80/20 Rule, recognizing that his replies did not have to be perfect and that he could achieve 80% (or more) of the desired results with 20% of the effort.
Finally, Jim curtailed trying to process email "on the fly," batched email tasks to improve efficiency, and identified dedicated time in his schedule for complex replies.
TIME BLOCKING
Email wasn't the only area in which time blocking proved advantageous. Jim felt pressured to accomplish all of his administrative tasks daily, even on the two days each week dedicated to seeing patients. Resetting the expectation that he could squeeze everything into each day, Jim instituted a planning hour each weekend to ensure that the upcoming week prioritized the right responsibilities. By no longer expecting that he could do it all every day, and by asking what would happen if he did not get something done, Jim had a much better sense of his relative priorities.
Time blocking also helped change Jim's mindset. By analyzing how long patient charting took, he recognized that he needed to be more strategic in noting only essential information. He also saw that spending an hour on charting at the end of each patient workday ensured he completed this routine task, freeing up time for vital project work. With a more realistic sense of how much work could fit into his week, Jim carved out specific blocks of time for duties he'd previously worried about but rarely completed.
Jim's revised schedule included his fixed meetings with others, as well as two-hour blocks on non-patient days to focus on "deep work." Scheduling time to prepare for consultations, update patient charts, and address complex email issues meant that Jim now had confidence that these obligations would be tackled. With everything accounted for, Jim knew he had buffer time on non-patient days to address physician management issues and other unanticipated events.
Time blocking his week meant not only that could Jim accomplish his professional goals, but also guaranteed time for his personal priorities, like quality time with his family and maintaining an exercise routine — meaningful experiences that made his whole life more fulfilling.
LEADERSHIP
Jim relished time spent with his team members but wanted to improve interactions. First, Jim instituted best practices for successful meetings. The meeting agenda now included a final five minutes to summarize and create action items. This way, everyone was on the same page regarding key discussions, takeaways, and decisions. Jim also kept running documentation, capturing ideas to prompt discussion at future meetings, and logging each person's commitments and assignments to help maintain accountability.
Jim's revised schedule gave him confidence that he was always doing what he was meant to be doing, so he could give undivided attention during daily encounters. More time flexibility for patient rounding and having daily check-ins helped build camaraderie among his team. This kept him in the loop, making it easier to collaborate as well as to anticipate obstacles and address them before they became problematic.
Business and Leadership Success Story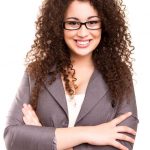 Rachel found inspiration in her career as an executive director at a nonprofit for youth education, but she was frustrated by a lack of institutional vision. Without clear priorities, the organization – and thus, Rachel – seemed to jump from project to project without an orderly plan for achievement and growth.
Evaluating Rachel's challenges, we saw that solutions required improving clarity and prioritization at the personal, interpersonal, and board levels.
PERSONAL CLARITY
At the most basic level, Rachel was experiencing burnout. She never felt that she had adequate resources and support, and unwilling to disappoint anyone's expectations, she kept taking on more work without replenishing herself. We explored two main strategies for improving Rachel's productivity.
First, Rachel outlined a time map, creating a vision of what her ideal week would look like. Setting intentions for how she'd spend time if she controlled her schedule was essential to actually gaining control. As Rachel began to plan her ideal week, she made sure to include self-care to recharge her body and mind, and scheduled activities with her children, date night with her husband, and a girls' night out with friends. To make the plan workable, we also defined two metrics – "ideal" and "success." While it might be ideal do four workouts a week, Rachel would consider the plan a success if she achieved that goal twice a week.
Rachel integrated changes to her schedule in stages. In Phase 1, twice-weekly yoga, date night, and quality time with her children were key priorities. Only once these were in place did she add time for exercise during Phase 2 and meditation and a girls' night out in Phase 3. Eventually, Rachel saw that scheduling personal time was the only way to protect it.
While self-care proved essential for preventing burnout, Rachel also needed uninterruptable time for creative planning on key work projects, something that felt like an unattainable luxury during a typical office workday. We scheduled out-of-office creative "thinking" blocks four mornings per month; on those days, Rachel worked from home and then worked in the office from lunchtime through the early evening. Eventually, she embraced the change of pace and experimented with different work venues, including coffee shops, parks, and the public library.
Freeing time for creative work required eliminating distractions. Rachel had to adjust her team's expectations, limiting communication on those mornings to emergency situations only. Confident that they'd have access to Rachel upon her arrival in the afternoons, they were better able to avoid interrupting her out-of-office time.
BOARD-LEVEL CLARITY
Rachel reported that the previous strategic planning meeting of her board of directors felt neither strategic nor well planned. The board wasn't supplying essential direction and its paid consultant failed to provide firm guidance in addressing systemic problems. Through our coaching, we identified that to achieve success, the board had to address the needs for increased funding and staffing and establish criteria for making decisions about expanding programs.
Rachel had to clarify program staffing plans and fundraising goals before setting anything further in motion. She collaborated with the treasurer to gather essential information and created a plan to obtain a grant to cover increased staffing expenses. Taking the leadership reins, Rachel planned a working session with the Executive Committee, creating a meeting agenda to focus expectations on two key decisions. These efforts allowed her to secure commitments for staffing levels and enabled her to move forward on fundraising goals.
Rachel also used her weekly out-of-office creative time to re-prioritize her approach. Able to focus without interruption, she crafted a position statement regarding critical community issues to ensure that the board's future efforts all dovetailed in support of that position. She also worked with the board's president to lay the groundwork for a workable strategic plan.
Overhauling the planning process provided improved structure and efficiency. Rachel guided the board toward developing the next year's strategic initiatives, preventing over-commitment by limiting deliverables to three or four per program. This also enabled stakeholders to clearly view and analyze the entire forthcoming year for balance and manageability.
With these plans in place, Rachel felt more focused, less overwhelmed, and better supported by the organization.
STAFFING CLARITY
In addition to managing her own time and priorities and that of the organization, Rachel was facing another obstacle. A much-adored team member wasn't following through on assignments. Rachel suspected that there was a mismatch between the employee's goals and those of the nonprofit.
Rachel needed clarity on a variety of questions. Was the employee in the right position, doing the right work? How could she leverage his strengths to get the best results? How could she help this employee meet his goals while ensuring those of the organization were met? Most importantly, what skills would Rachel need to employ to clearly communicate the staffer's responsibilities while collaborating with him to create a sustainable solution?
Through coaching, Rachel came to recognize what she wanted (for the employee and for the organization), what compromises would be acceptable, and even what would be the worst that could happen if the employee chose to leave.
Now confident in her strategy, Rachel invited the employee to meet using collaborative language to indicate that she wanted to work together to find a solution. She explained what she needed: his respect for the boundaries of the organization, the understanding of the importance of working as a unified, strategic team, and his commitment to prioritizing the organization's needs and not his own preferences. The resulting conversation was a positive one, giving Rachel high hopes for the employee's future and more confidence in her leadership skills.